Genuine, unbiased consumer advice on oil boilers
CONTENTS
Types of oil boiler
How does an oil boiler work?
Oil boiler sizing
Positioning an oil boiler
Flue considerations
Fuel costs and suppliers
New boiler costs
Installation costs
Oil tank replacement costs
Oil tank regulations
Servicing and maintenance
Insurance
Oil boiler brands and aftersales care
Oil v LPG
Thinking about renewables?
Further reading
OIL BOILER GUIDE
1) Types of oil boiler
Oil boilers are available in combi, system and heat only models and can be located internally or externally. For more see our guide to Oil boiler types.
Combi oil boilers
Oil combination boilers provide hot water and heating from a single, usually floor standing, unit.
Heat-only oil boilers
Heat only boilers are available in open vented (tanks in the loft) and sealed system models and work with a hot water cylinder.
System boilers
System oil boilers also work with a hot water cylinder. The main difference is that the expansion vessel and circulating pump are integral to the boiler and they can only work on a sealed system.
External oil boilers
Most oil boilers are floor standing although a few wall hung models are available. A great advantage of oil boilers is that they can be located outside. External oil boilers are fitted with a weather resistant case and cost a few hundred pounds more.
2) How does an oil boiler work?
Oil boilers work with 'wet' central heating systems (i.e. with radiators and/or underfloor heating). Oil boilers burn the fuel to heat up the water in your system and pump the hot water around all of the radiators. Combi oil boilers heat potable (drinkable) water via a heat exchanger. System and heat only oil boilers work with a hot water cylinder. For more on central heating system try our Guidance to central heating.
3) Oil boiler sizing
Oil boilers nearly always work within a range of outputs and this is displayed in the boiler label. For example, 12/20 means the boiler can be adjusted to between 12kW and 20kW. A 6-10kW boiler will comfortably heat the vast majority of UK homes on a very cold day, although off grid properties tend to be older, larger and lose more heat. The attending heat engineer should carry out a heat loss calculation to determine the best size boiler for your property and adjust your new boiler accordingly. For more see our Guide to oil boiler sizes
4) Positioning an oil boiler
Oil boilers can go inside or outside. The best location will be determined by existing pipework, electrical points and where you have space. If they are located externally they will require a hard standing and minimum clearance. The biggest factor however is the flue.
5) Flue considerations
Oil boilers give off large plumes of moisture which need to be directed away from windows and also footpaths and driveways where it can freeze and cause a trip hazard. Importantly, the flue must not be located where parts of the building with affect the draw. The good news is that oil boilers can flue through chimney breasts and run over long distances, making them very versatile. We give more help in our Guide to oil boilers and flues. As every property is unique however, your options can only truly be determined with a site survey.
6) Fuel costs and suppliers
The price of oil fluctuates, but averages around 5.5p per kWh and 50p per litre. This compares well with other off grid heat sources such as LPG at 6.75p per kWh and electricity at 12.5p per kWh. There is a strong network of oil suppliers across the UK and many have evolved their services to offer monthly payment plans and automatic top up deliveries. More details are available in our Guide to fuel costs and suppliers
7) New boiler costs
Oil boiler costs vary according to size and manufacturer and for internal and external models. Combi boilers start at £2,225, heat only from £1,200 and system boilers from £1,450. We bring together all the models and all the prices in our comprehensive Guide to oil boiler costs.
8) Installation costs
Oil boilers can have very long lifespans, so regulations are likely to have changed a lot since it your outgoing boiler was fitted. Installation costs will have to factor in upgrades to the system and flue regulations. We offer more help with our Guide to fitted oil boiler prices.
9) Oil tank replacement costs
Like old boilers, old tanks are unlikely to comply with current regulations. Whilst a replacement and upgrades might be costly, it is a lot less than paying for the environmental clean-up costs that result from an oil leak. We give an indication of tank replacement costs in our guide: How much does a new oil tank cost.
10) Oil tank regulations
As an oil tank owner, you are legally responsible for maintaining your oil tank and it is against the law to cause pollution. Tank owners can face large fines and prosecution for failing to prevent an oil leak as well as the cost of environmental clean up. We give you more detail you on your responsibilities and the oil tank regulations you need to comply with when fitting a new tank in our Guide to oil tank regs. NB whilst regulations are not retrospective, the environmental obligations for preventing a spill still apply.
11) Repairs, servicing and maintenance
OFTEC recommends that oil fired boilers, tanks and equipment are serviced annually and regular visual inspections are carried out on the tank. Oil is a fuel that is easily contaminated and this can impact the efficiency and reliability of the heating system. We talk you through common faults and their causes, servicing points and preventative maintenance checks in our Guide to repairs, servicing and maintenance.
12) Insurance
Most owners of an oil heating system will be covered to some extent for damage and leaks under their home insurance policy. Whilst your home insurance is there for emergencies, you are under an obligation to maintain your tank and prevent oil spills. We have guidance to assist you on your duties and oil tank insurance policies in our Guide to oil insurance policies.
13) Brands and aftersales care
There are four main oil boiler brands in the UK offering varying warranty lengths. We explore the market for new oil boilers and the aftersales care packages available in more detail in our Guide to oil boiler brands.
14) Oil V LPG
Only a small percentage of off grid properties (outside of static homes) use LPG. LPG has always been more expensive than oil, however bulk storage tanks help to reduce prices and have themselves been made more affordable with subsidised installation by the fuel suppliers. The main advantages over oil are fuel security, fuel consistency, i.e. it is not prone to contamination and blockages and environmental safety. We look into the pros and cons in great detail in our Oil V LPG Guide.
15) Thinking about renewables?
If you are replacing your oil boiler and fuel tank you may wish to explore renewables options. The UK Government has extended the domestic RHI for March 22 and left generous tariffs for air source and ground source heat pumps. You can find out about the future of heating systems in our Renewables section.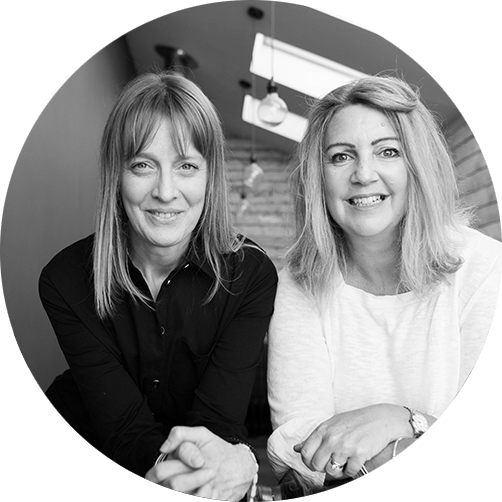 Renewable or hybrid system?
We give impartial advice and specifications for off-grid homes