Keeping homes warm for less
Free resources to save gas, cash and carbon today
Our mission is to save 15 million households gas, cash and carbon by changing one or two settings on their condensing combi boiler. Our simple guidance makes it easy and safe to do yourself. Below, you can watch our how-to video, read our full blog or request a PDF flyer. Together we can reduce our own and our nation's gas consumption by 6-8%.
Our free how-to video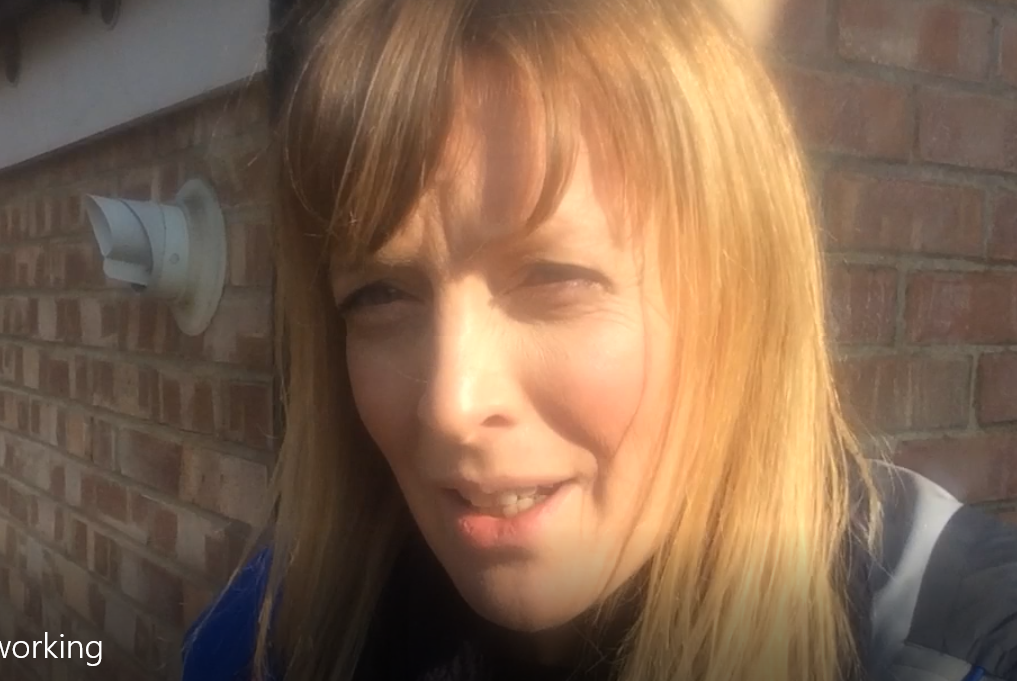 Jo Alsop and Richard Burrows explain how condensing boilers work and show you how to lower the flow temperature on a range of condensing combi boilers
Our free how-to blog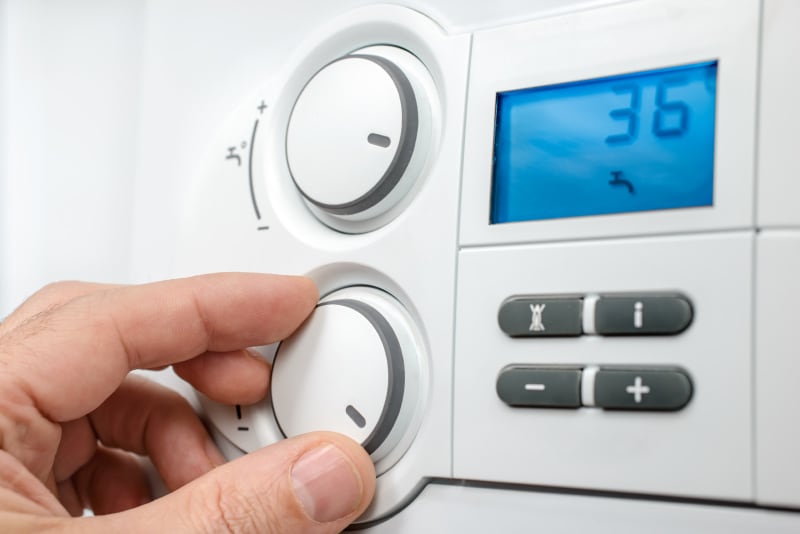 Read our full blog on how to lower the flow temperature on your condensing combi boiler. We cover why it works and when not to do it.
Our free how-to flyer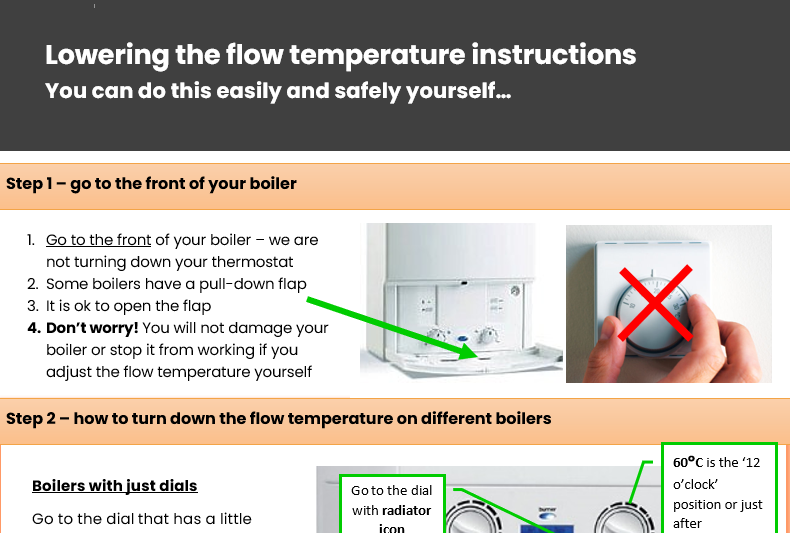 Request our PDF flyer for yourself, someone you want to help or for your organisation. Follow the link to fill out our contact form and we'll email it to you.
Most boilers are left at their factory settings which are set to maximum and not efficient
This means boilers are only C-E rated in the home, equivalent to just 75-85% efficiency
With a little bit of know-how, you can increase your boiler's efficiency yourself
1-2-1 Help
Get the full efficiency review
Making your existing boiler as efficient as possible 
With our bespoke efficiency review and advice service