Guide to oil boiler brands, warranties & aftersales care

Which are the main oil boiler brands? Who offers the best oil boiler warranty and aftersales care package?
The oil boiler industry is made up of relatively few oil boiler manufacturers. Each have pioneered developments in oil heating technologies and efficiencies and most have branched into the renewables sector as a natural evolution of products for their off-grid market base. We review each manufacturer and give some background to industry standards and developments. We also review warranty cover from boiler manufacturers and aftersales care.
SUMMARY
Oil boiler market

There are 1.1 million households in the UK that use an oil fired heating system. The market is made up of four main oil boiler brands: Grant, Firebird, Warmflow and Worcester Bosch.
Warranties and aftersales care

All four manufacturers offer a free extended warranty of 5 years, and in some cases up to 10 years, when the boiler is fitted by an installer accredited with the manufacturer.
The oil industry and ensuring high standards
Up until the mid-1970s, oil fired heating systems accounted for 95% of all central heating systems in the UK. (NB not a huge proportion of homes had central heating at that time, most were coal fired back boilers serving a few radiators.) From the mid-seventies onwards the country began to move to gas.
Today around 1.1millon homes run on oil in the UK, which is still a sizable market. Oil is reliable off-grid fuel, but a finite resource with low efficiencies if not maintained correctly.
OFTEC (Oil Firing Technical Association) was formed in 1991 with the aim of improving standards in the oil sector via the provision of information and training to facilitate compliance. Their remit includes achieving the highest possible levels of fuel efficiency to combat climate change, i.e. extracting the most amount of energy from the fuel we are burning to heat our homes.
As part of this commitment, OFTEC developed OFCERT; a voluntary scheme that tests and licences oil boilers and related products to standards that exceed those of British and European standards of manufacture. Only when oil boilers burn cleanly and heating systems are set up efficiently can we reduce the environmental impact of fossil fuels.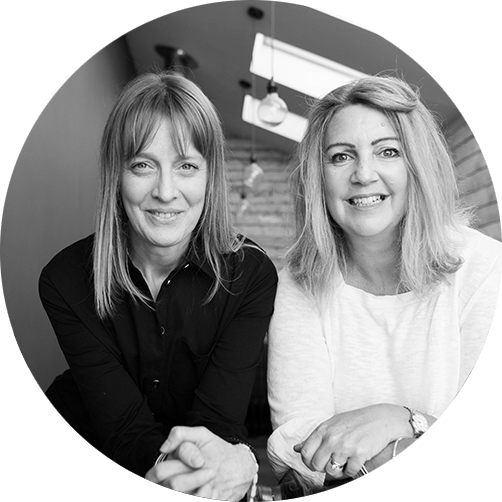 Renewables and hyrbid heating
We provide impartial advice and specifications for off-grid homes
Oil boiler manufacturers
The UK market comprises four oil boiler manufacturers: Grant, Firebird, Warmflow and Worcester Bosch. Operating from around the 1970s onwards, all four manufacturers have pioneered development in the oil boiler market and all four manufacturers have had their products tested to OFCERT standards.
The trajectory for the three Irish manufacturers: Grant, Firebird and Warmflow, has been quite similar. Each have made developments in oil boiler technologies and each have expanded into renewables as a natural evolution for their off-grid customer base. Worcester Bosch has continued to manufacture oil boilers, but their focus has been wall hung gas boilers where they are the market leader.
Grant oil boilers
Founded in 1978 by Stephen Grant, Grant Engineering has a long history of manufacturing domestic heating appliances. Their early products were for solid fuel (coal) moving to oil boilers from the early 1980s onwards.
Grant's technological developments have kept pace with wider trends in heat sources and at times pioneered technologies that suit the UK housing stock. Branching into renewables from 2006, Grant have brought solar thermal, air source heat pumps and biomass boilers to the domestic market.
The UK off-grid housing stock is rarely suited to low temperature heating systems such as air source however; but is a great source of free heat. In 2018 Grant launched the Vortex Air, a hybrid heat pump oil boiler that couples an air source heat pump inverter with a high efficiency oil boiler to suit high temperature heating systems
Firebird oil boilers
Firebird were established in Ireland in 1980 and specialise in oil boilers. Like Grant, Firebird have developed highly efficient oil boiler products, including their latest range – the Firebird Blue Supreme - developed in conjunction with their German partners. The Blue Supreme models has a SAP 2005 efficiency rating of over 97%, making it one of the most efficient domestic oil boilers in Europe.
Firebird have also branched into renewable technologies. With a largely off-grid market, Firebird are well placed to pitch to existing customers the virtues of micro generation technologies such air source heat pumps and solar thermal systems as well as compact biomass boilers.
Warmflow oil boilers
Another great Irish oil boiler manufacturer, Warmflow have been manufacturing heating products since 1970. Warmflow have pioneered higher efficiencies with the first double A rated combi boiler. Like Grant and Firebird, they too have recognised the demand for renewable off-grid technologies including "Europe's most efficient ground source heat pump" and compact biomass boilers suitable for a domestic setting.
Worcester Bosch
Worcester Bosch have been manufacturing oil fired central heating equipment since 1963! In 1977 Worcester bought out Danesmoor, a well-established brand of oil boiler, and continued to develop the brand with a wall hung version in 2000. Whilst Worcester Bosch have manufactured oil boilers for many years, their focus shifted to gas where they are now the market leader. Unlike their Irish counterparts, Worcester have not invested so heavily in other off-grid technologies.
Warranties and aftersales care
All oil boilers come with a standard two year warranty. All four manufacturers offer a free extended warranty of 5 years, and in some cases up to 10 years, when the boiler is fitted by an accredited installer. Accreditation involves the installer attending training with the manufacturer on their range of boilers.
The oil boiler industry operates a little differently to the gas boiler market. Gas households are used to long call centre opening hours 364 days a year. For oil households the first port of call is often the local engineer that installed the boiler or undertakes the annual service. For manufacturer faults, Grant, Firebird and Warmflow are open Monday – Friday only, a lot less then Worcester Bosch, however their stated response times are much better.
|   | Grant | Firebird | Warmflow | Worcester Bosch |
| --- | --- | --- | --- | --- |
| Warranty periods | 5-10 years | 5-10 years | 5-7 years | 10 years |
| Call centre opening hours | 8.30am - 5pm Mon - Fri | 8.30am - 5pm Mon - Fri | 8.30am - 4.30pm Mon - Fri | 7am - 8pm Mon- Fri + weekends |
| Stated response times | 24-48 hours | Generally next working day | 24 hours | 72 hours |
| Workforce | Mix of employed and third party engineers experienced in Grant boilers | Third party engineers experienced in Grant boilers | Third party engineers experienced in Grant boilers | Employed engineers experienced in Worcester boilers |