Oil verses LPG | A buyer's guide to being off-grid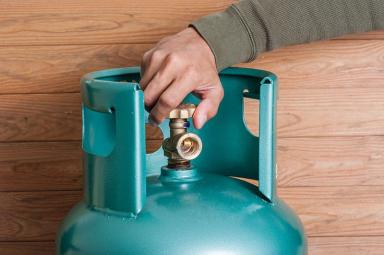 What are the pros and cons of LPG and Oil heating systems? Which is best for me?
1.1 million homes use oil fired heating systems in the UK, which is around 25% of all off-grid properties. Less than 200,000 homes use LPG and many of those are located on static caravan sites. The introduction of bulk storage tanks for LPG, including underground tanks, has brought installation costs and running costs more closely in line with oil systems. In this guide we compare fuel tanks, installation costs, boiler costs, efficiencies, maintenance requirements and fuel prices in our handy comparison tables.
Guide summary:
Oil fired heating systems

Oil is a familiar and reliable fuel serviced by a good network of fuel suppliers. Improvements to the oil supply industry have greatly improved services to consumers who now benefit from monthly payment plans, emergency deliveries and remotely monitored and managed fuel supplies.
LGP fired heating system

Bulk LPG storage has opened up the potential for this off grid fuel. LPG suppliers also offer monthly payment plans and subsidised tank installation costs. Fuel prices are still a little higher than oil, however boiler and tank replacement costs are much lower. For more go to our Guide to LPG systems.
Oil v LPG
Compare and contrast
We compare replacement oil boiler costs, tank costs, fuel costs, annual fuel bills, efficiencies, insurance requirements and maintenance requirements.
|   | Oil | LPG |
| --- | --- | --- |
| Fuel cost per kWh (kilo Watt hour) - based on usage | 5.25p | 6.75p |
| Indicative fuel costs assuming 18,000 kWh per annum household | £1,035 | £1,215 |
| Combi boiler price assuming 25kW mid-range boiler (boiler only) | £2,200 | £850 |
| Heat only price assuming 18kW mid-range boiler (boiler only) | £1,800 | £600 |
| System boiler price assuming 18kW mid-range boiler (boiler only) | £2,000 | £800 |
| 1200 litre above ground tank installation (including hard stand, tank and labour) | £2,500 | £550 (assuming works are undertaken by tank supplier) |
| 1200 litre underground tank installation (including hard stand, tank and labour) | NA | £1,800 (assuming works are undertaken by tank supplier) |
| Annual service cost | £120 - £180 | £80 |
| Boiler efficiencies | 89-94% | 89-94% |
| Insurance requirements | Household insurance should cover the oil tank as well as the heating system, however cover is limited for oil spills and a separate oil spill insurance is recommended (see our Guide to Oil Spills and Insurance) | No additional insurance requirements. Bulk storage tanks are covered by the supplier for around £90 per year which covers any call outs or problems with the tank. |
| Fuel suppliers | Good network of national and local of suppliers. For more detail try our Guide to oil suppliers, fuel costs and payment plans) | Fewer suppliers but nationwide and reputable |
| Contract periods | No minimum contract period (however see 'Top up plans' below for other contract periods that may apply). | 2-year contract period (visit our Guide to LPG systems for more detail) |
| Payment plans | Monthly payment plans now available. | Monthly direct debit facility is available. |
|   | Customers must build credit on their account before they can order a delivery or pay for the first delivery upfront. | Prices are fixed for the first year and variable for the second year. Most will offer a capped increase for year two (commonly 3.5p-7p). NB check the small print for circumstances that can bypass the cap. |
|   | Prices are not fixed. |   |
| Top up plans | Some oil suppliers offer a remote monitoring service whereby they will automatically arrange a top up delivery when your oil tank supply is down to 30% (40% in cold weather). | Most new LPG bulk storage tanks come with a 'telemetry' device fitted to the tank that will notify the supplier of fuel levels. The supplier will arrange for a top up when supplies drop to 30-35% |
|   | Charges are commonly £5 per month for a 2-year contract for this service. | - |
|   | Others will estimate your usage based on historic purchases and schedule your top up accordingly. | - |
| Fuel costs per litre over 2019 | 48p - 55p per litre | Range of 39p - 46p per litre depending on how much you order. Contract prices tend to be 40p for year 1 and up to 7p more for year 2. |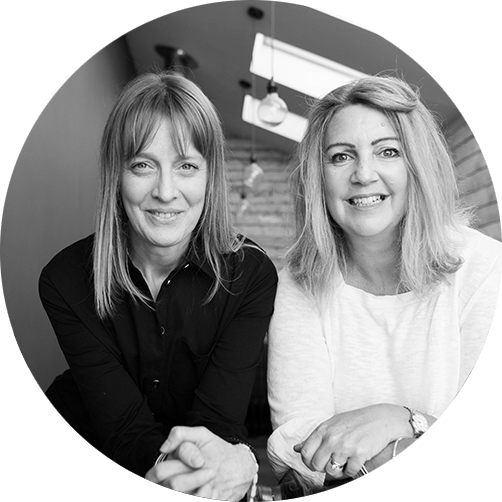 Renewables or hybrid systems on your mind?
We give independent advice and specifications on all heat sources

Quick guide to pros and cons
So, which is best? It depends on your circumstances. If it is time to change your oil boiler and tank, you may which to consider an LPG system as the installation costs are much lower and there is no risk of theft or environmental damage. If you are only changing the oil tank or oil boiler then it may not be so cost effective to switch to LPG. Read our quick guide to the pros and cons to help you with your decision.
|   | Oil | LPG |
| --- | --- | --- |
| Pros | • Good network of national and local suppliers | • Monthly payment options |
|   | • Monthly payment options | • Prices fixed for year 1 (but will rise in year 2) |
|   | • Top up plan options with remote monitoring | • Top up plan options with remote monitoring |
|   | • Good network of Oftec engineers | • Cheaper to replace the boiler |
|   | • Cheaper fuel than LPG | • Tank remains the responsibly of the fuel supplier (subject to a standing charge of around £65 - £90 pa) |
|   |   | • No extra insurance required |
|   |   | • Cheaper to maintain |
|   |   | • No risk of theft |
|   |   | • No risk of oil spills, pollution or clean-up costs |
|   |   |   |
| Cons | • High cost of replacement for tank and boiler (£6k for replacement of tank and boiler compared to £3k for equivalent LPG system) | • Number of LPG qualified engineers is more limited(although the fuel supplier will sometimes offer repairs and maintenance services). |
|   | • Risk of oil theft | • More expensive than oil to run |
|   | • Risk of oil leaks | • Prices can rise by up to 7p per litre in year 2 |
|   | • Tank owner fully responsible for clean up costs following an oil leak (can be 100,000s). |   |
|   | • Home insurance offers limited oil spill insurance |   |
|   | • Oil spill insurance cover is available at an extra cost |   |
|   | • Higher maintenance costs |   |
|   | • Variable oil prices |   |