LPG boilers vs Oil vs Electric - guide to installation, fuel tanks and costs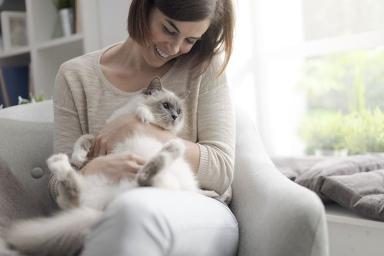 What do I need to know about LPG systems?
Much of off-grid Britain is on oil and it is a reliable form of heating. The downside is a risk of fuel theft, pollution clean up costs from a spill and fluctuating prices. With the introduction of larger LPG fuel stores - including underground store options - LPG systems have become an increasingly attractive alternative with fewer risks. BioLPG has better environmental credentials. If you are new to LPG systems then let us guide you. Existing LPG users might find a few helpful tips! We cover LPG boiler costs, fuel tank costs, fuel prices and compare LPG with oil and electric heating systems in our handy comprehensive guide.
Summary of our LPG Guide:
LPG boilers and tanks
LPG boilers are available from most mainstream boiler manufacturers and costs are similar to main gas boilers. Bulk fuel storage tanks are now available and reduce the cost of the fuel significantly.
LPG Installation Costs
The installation cost of an LPG boiler will be similar to that of a mains gas boiler. The cost of the tank is much cheaper than an oil boiler tank and the maintenance responsibility is with the fuel supplier.
LPG V Oil Fuel Costs
LPG costs around 6.75p per kWh compared to oil at 5.25p per kWh. The average household goes through 18,000 kWh per year giving an equivalent annual cost of £1,035 for oil and £1,215 for LPG.
LPG vs Oil vs Electric
If you are installing a brand new system or considering making the move from oil to LPG or LPG to oil, then it's handy to know the pros and cons. We have drawn together the main features in a comparison table so you can compare like with like. We break down fuel costs, tank costs and boiler costs.
Quick guide table to LPG, Oil and Electric systems
 

Oil

LPG

Electric

Fuel costs

Cheapest fuel @6p per kWh

Fuel costs slightly higher at 7p per kWh

Most expensive fuel at 12.5p per kWh

Annual fuel cost based on 18,000kWh

£1,080

£1,260

£2,250

Combi boiler costs (boiler only)

£2,000 - £2,500 (internal models)

£800 - £1400

£1,400 - £1,800

Heat only boiler costs (boiler only)

£1,100 - £2,100 (internal models)

£650 - £1,300

£600 - £1,000 (system boiler)

Bulk storage tank cost – 1200 litre tank

£1,450

£250 (then leased from supplier)

N/A

Fitted tank cost – 1200 litre tank

£2,500

£550 - £1,000 

N/A

Supplier contracts

No minimum term, monthly payment plans available, variable prices

2-year contracts, prices fixed for year 1

Monthly roll with some electricity suppliers

Servicing costs

£120 - £180 pa

£80 pa

£60 pa

Pros

Cheapest off grid fuel

1) No risk of fuel theft or spills
2) Tanks can be stored underground
3) Boiler replacement costs are much lower

1) No onsite fuel storage required
2) Can be cheap to install

3) No annual service

Cons

1) Fuel theft
2) Responsible for environmental clean up costs 3) Running out of oil requires an engineer to reset the system 4) Fluctuating prices 5) Highest replacement costs for boiler and tank

More expensive to run than oil

Most expensive heating system to run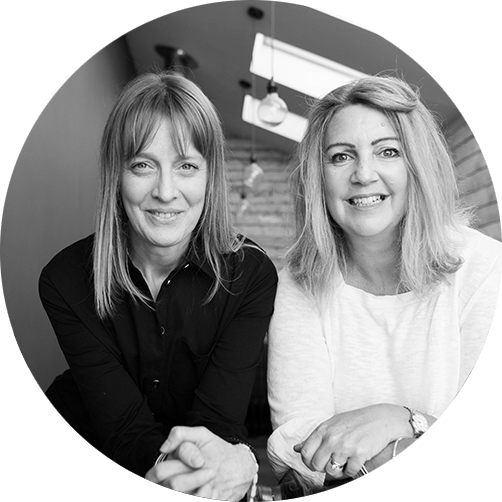 We get it right for you with Hero Support
We get you the best boiler package for an efficient, long-lasting boiler
Choosing an LPG boiler
Most of the mainstream boiler manufacturers offer an LPG option, including Worcester Bosch, Vaillant, Baxi and Ferroli. Costs are a little higher than mains gas boilers, partly because of a variation in components but also because demand is so much lower. If you need help sizing your boiler, try our Guide to Boiler Sizing.
LPG qualified engineers
Gas Safe registered engineers must have undergone additional training be registered to fit and service LPG boilers. You can find LPG registered installers on our Find an Installer listings. NB it is not always widely available. If you get really stuck you can search the Gas Safe register - use our guide on ;How to Check Gas Safe Qualifications.
LPG fuel costs
Off-grid heating systems are always more expensive to run per kiloWatt hour (kWh) compared to mains gas as the fuel must be delivered and stored on site. According to The Energy Saving Trust, the average cost of mains gas is around 3.75p per kWh compared to 5.25p per kWh for oil and 6.75p per kWh for LPG. (kWh is a measure used to standardise the cost of the fuel so you can compare like with like.)
However LPG fuel is sold in litres. Prices vary from 33-49p per litre of LPG depending on your location and annual fuel consumption. In other words, you are likely to pay more if you are very remote with a fairly small requirement.
The average home will consume around 18,000kWh of energy at a cost of around £675 on mains gas. The equivalent cost for an LPG household is £1,215. Oil is £1,035 and electric an eye watering £2,250.
If you have the small cylinders expect to pay around 60% more in fuel costs compared to bulk LPG suppliers.
Calor have recently developed a new form of LPG fuel which they have termed 'BioLPG'. It is made of part waste products that are processed to replicate LPG and can be used as a direct substitute. It is currently 2p per litre more expensive than regular LPG.
Fuel supplier contracts and costs
LGP supplier contracts are for a 2 year period. Prices are usually fixed for year one and variable in year 2, however the contract usually caps any increase in year 2. Caps vary between 3.5p and 7p. NB read the small print to make sure the cap is truly fixed. As the tank remains the property of the fuel supplier (see below) customers pay an standing charge (£65 - £90 per annum) which covers any repairs or call outs due to a faulty tank.
LPG fuel storage
There are three options for storing the fuel:
1) two-four bottles up against the side of your house (often housed a cabinet);
2) a large over ground storage tank; or
3) a large underground storage tank.
Providing you have an accessible garden, bulk storage options can be reasonably cost effective to install (see table below for costs). Bulk storage tanks are available from LPG suppliers, including Calor Gas, Flogas and Avanti Gas.
Bulk storage options and costs
Bulk storage tank costs comprise 1) the tank and fuel pipe; and 2) installation of the tank and fuel pipe. This option sounds expensive because it involves excavating your garden, but some LPG fuel suppliers will supply and install the tank at a subsidised price when you sign up to their energy supply contracts.
The table below shows the cost of the tank, size of the tank, the cost with installation, contract requirements and price per litre of fuel. NB fuel costs will vary according to the size of property and location.
Different fuel suppliers offer different services. Calor offer a supply and fit service for both their underground and over ground tanks. For the underground tank this includes the civil engineering works to excavate the ground, lay a base and back fill. Avanti on the other hand will only supply the tank and you will need to arrange your own ground works. Note the upfront cost of the tank is much higher for Avanti because it is a much larger tank.
If you cannot accommodate a fuel tank then you can go for the 2-4 smaller tanks up against the side of the house. However fuel costs are around 60% higher compared to bulk storage options.
Supplier

Overground tank cost

+ installation (incl VAT)

Underground tank +

installation cost

(incl VAT)

Tanks size

Contract

requirements

Fuel costs

Calor
£550
£1,800
1,200 litres
2 years
33-49p per litre
Avanti Gas
£900
NA
2,000 litres
2 years
34-42p per litre
Flogas
£400
£1,800
1,200 litres
2 years
34-42p per litre
Who owns the tank?
In all cases the tanks remains the property of the supplier. Should you wish to move to a new supplier at the end of your contract period then the new supplier simply purchases the bulk tank from your existing supplier. The smaller bottles are replaced over and over with each new delivery.
Siting a bulk storage tank
The building control requirements for siting an LPG tank are quite specific. Most good LPG suppliers will conduct a free survey for a new tank to make sure the installation is compliant.
As a basic guide we have set out a few useful measurements below for you to consider where a tank could be located (more information is available on the Calor website).
• A 1200 litre tank is around 2m long x 1m wide x 1.5m high.
• The tank must be a minimum of 3m from buildings, boundaries and fixed sources of ignition (such as the boiler).
• It must also be at least 3m of unsealed drains or gullies and 1.5m away from overhead power cables.
There are additional regulations for siting underground storage tanks. For example, no other services can run through the excavated area, the backfill must be free of sharp stones and only turf or shingle can be placed as the finishing layer (not concrete, tarmac or paving slabs for example).
In all cases the area around the tank must be clear and you may wish to consider some form of hard barrier around the tank where it is located near vehicular access.
Servicing requirements
The main difference between LPG and mains gas is that the fuel is much 'heavier' (i.e. you will get more energy per cm3 than the equivalent volume of mains gas) and the boiler's gas injectors have been modified to deal with this. Neither affect your use or the boiler's functionality, but they do have servicing implications. In addition to the main gas safety checks, the attending engineer must also undertake a visual inspection of the tank, tank siting, check the external fuel pipe and clean the injectors.