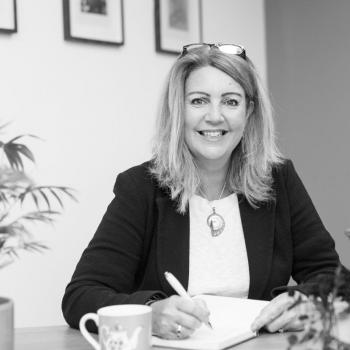 Domestic heating was not an obvious 'good cause' for Caroline. What drew her in initially was discovering that her own two boiler purchases were not great and being advised to replace them at just five and six years old when they could be repaired. What fired Caroline's passion was discovering that most consumers are being short-changed on boiler lifespans and efficiencies.
Caroline has known Jo professionally for the past 15 years and what has always bought them together is their shared belief that everyone deserves impartial and honest advice. They believe all businesses should be a force for good and The Heating Hub balances purpose with profit by delivering services that do the right thing for consumers and the environment.
Caroline and Jo also share a passion for sustainability and energy saving and their ethics very much underpin the work they do to get consumers the efficient heating system they were promised.
Caroline is a big advocate for shopping local and is pleased to be supporting independent heating businesses and installers through The Heating Hub website. She was shocked to find that many great local businesses were under threat from 'express' boiler companies, who are de-valuing the qualifications and years of experience of a heating engineer with inappropriate and incorrectly setup one-size-fits-all boiler installations.
In the past I have worked with businesses to find simple ways to help them reduce their carbon footprint. This time I am helping homeowners do the same. Property insulation is a must, but there are some easy wins with heating systems too. As a nation we need a legacy of correctly installed condensing boilers so we can reduce energy waste and get all homes ready for Net Zero 2050.

 
Not only do consumers get a poor deal, but local businesses are also suffering. We want to support the independent installers that have gone the extra mile to truly understand heating system design and efficiency. It is brilliant to be able to use our platform to promote these engineers to our customers and get them the recognition they deserve.