Plumber or Heating Engineer, who do I need?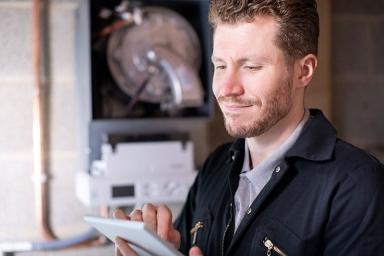 QUICK GUIDE SUMMARY
When should I call a plumber and when should I call a heating engineer to attend?
We often say "I need a plumber" when we need someone to work on our boiler or heating system. A plumber can work on your heating system (radiators, pipework etc), but cannot work on the boiler or the gas pipe. The main difference between a plumber and a heating engineer is that a plumber does not carry any gas safe qualifications. On the flip side, a heating engineer that mainly does boiler repairs is unlikely to work on any other aspects of your heating system. Use our handy table to find the right trades-person for your job.
Overview of Plumbing and Heating Trades
Plumbers
can change radiators, fit thermostatic radiator valves (TRVs), fit towel rails, powerflush. They also work on bathrooms.
Heating Engineers

can install new boilers, repair boilers, run new gas pipes, fix gas leaks, change radiators, powerflush, fix leaks, install heating controls.
Boiler Breakdown Engineers

tend to stick to repairing the boiler and do not install new boilers or work on radiators, gas pipe etc.
Boiler Installers

specialise in installing boilers and full central heating systems, will do radiators, TRVs, powerflushing, some plumbing work. Will not do boiler repairs
Who should I use for my heating or plumbing job?
Heating and plumbing jobs are incredibly varied and require different skill sets. An experienced boiler breakdown engineer that is very skilled in repairing boilers may not get involved at all in heating system work, such as changing a radiator or fitting a new thermostatic radiator valve. A plumber that specialises in bathrooms may carry out radiator swaps and powerflushing but does not get involved in repairing a boiler. Of course some trades people are multi-talented and will do everything! Most tend to specialise.
So who should you call when you have a plumbing or heating based job? We have put together a handy table to help you identify the skill set you need for your works.
| Job Type | Plumber | Heating Engineer (Gas Engineer) | Boiler Breakdown Engineer | Boiler Installer |
| --- | --- | --- | --- | --- |
| Boiler repair | ✘ | ✔ | ✔ | ✘ |
| New boiler installation | ✘ | ✔ | ✘ | ✔ |
| New or repair heating controls | ✘ | ✔ | ✔ | ✔ |
| New thermostatic radiator valves | ✔ | ✔ | ✘ | ✔ |
| New hot water cylinder | ✔ | ✔ | ✘ | ✔ |
| New central heating pump | ✘ | ✔ | ✔ | ✔ |
| Boiler service | ✘ | ✔ | ✔ | ✔ |
| New gas pipe or repair to gas pipe | ✘ | ✔ | ✘ | ✔ |
| Powerflush | ✘ | ✔ | ✘ | ✔ |
| New radiator | ✔ | ✔ | ✘ | ✔ |
| New bathroom | ✔ | ✘ | ✘ | ✘ |
| Repair or replace taps | ✔ | ✘ | ✘ | ✔ |
| Install new shower (not electric) | ✔ | ✘ | ✘ | ✔ |
| Install a towel rail | ✔ | ✔ | ✘ | ✔ |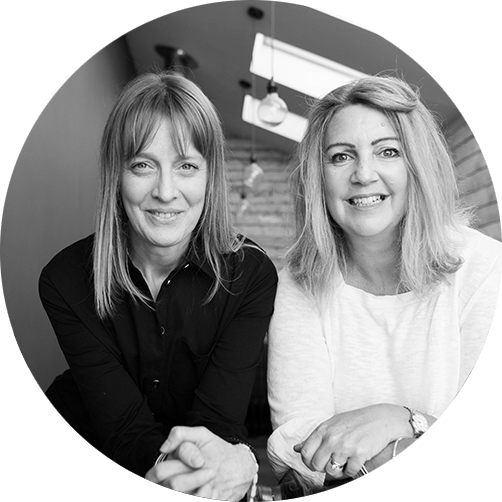 We get it right for you with Hero Support
With our years of experience and research, we get you the best boiler package for an efficient, long-lasting boiler
Where can I find the right tradesperson?
Who you need will determine where you look. That said, many trades persons sites list all trades so you are best to also look at the website and profile of a local person and work out their skill set.
Find a Plumber
Google business listings are a great way to find a local plumber. Google 'Plumber Near Me'. They will definitely be geographically close and will hopefully have some google reviews. Alternatively look at Check a trade or My builder websites.
Find a Heating Engineer
Bit more tricky as they need to be qualified and their Gas Safe listing will not obviously show if they are repair or installation specialists. You can find Elite Installers on our network who are in the top 1% of engineers in the UK.
Find a Boiler Breakdown Engineer
Again quite difficult to find this niche skill. Ask engineers if they specialise in fixing boilers, not installer boilers. Or consider boiler cover insurance – we have reviewed 11 boiler cover policies on our site, see who is best: Guide to Boiler Cover.
Find a Boiler Installer
Well this is where we come into our own! We have recruited the top 1% of installers in the UK to deliver efficient, long-lasting heating systems. To find out more about our pioneering, hand-held, boiler installation service go to Hero Support.