Our Elite Installer Network
Don't leave it to luck.
99% of installers are not trained to get boilers running their A-rated efficiencies. We've done all the work to find the UK's top 1% of installers who can.
ABOUT OUR ELITE INSTALLER NETWORK
A boiler is only as good as the installer that fits it.
Boilers are not A-rated 'out of the box' and most are only C-E rated in the home
99% of installers cannot setup a gas boiler to run at its A-rated efficiency. 
Our network of the Elite Installers can. 
WHY WE NEED AN ELITE INSTALLER NETWORK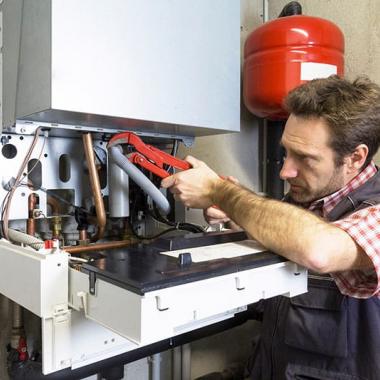 A boiler is only as good as the installer that fits it
The importance of a competent installer cannot be overstated. Just to be clear, when we talk about competence, we are not talking about being Gas Safe registered. We are referring to the ability of the installer to setup the boiler to run as it was designed to. What do we mean by that? Modern condensing boilers are much more complicated than non-condensing boilers and need to be finely tuned to an individual heating system in order to run at higher efficiencies. This fine tuning is not understood by 99% of installers.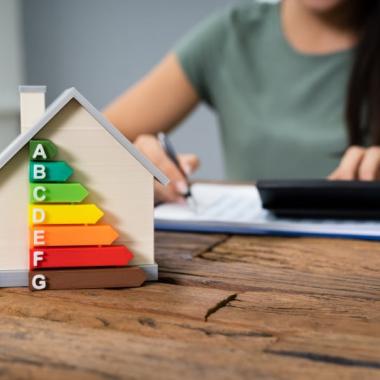 A-rated is not achieved 'out of the box'
A boiler installation is far more complex than a washing machine replacement and consumers have to rely on industry standards and installer competency to get the whole heating system right. However, very few installers know that it is their job to configure the boiler, heating control and heating system in the home to achieve A-rated efficiency. The truth is that consumers have been massively let down by a industry that has simply not got its act together over condensing boilers. As a result our boilers are replaced long before their predicted lifespan of 22 years.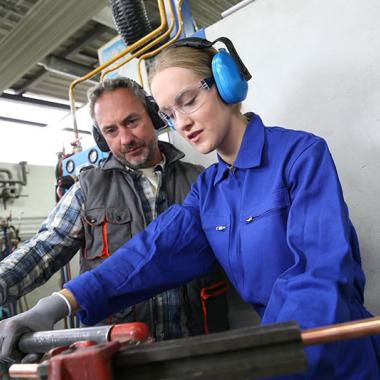 The skills gap
This shortfall in awareness is not necessarily installer ignorance. There is very little training in heating system design because nobody in the industry - or regulating the industry - has prioritised it. The move from non-condensing to condensing boilers led to a boom in gas boiler sales, but no corresponding investment was made to upskill the tens of thousands of installers needed to fit them correctly. The skills gap is so large now it would cost millions and probably take a decade to put right.
GET TOTAL PEACE OF MIND WITH OUR ELITE INSTALLERS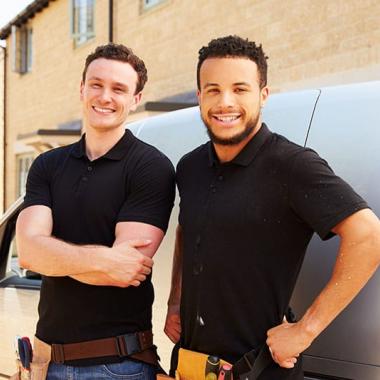 What we look for in an Elite Installer
There is a small group of gas installers who have, through their own hard work and self-learning, risen above the low industry standards to understand correct heating system design. It is these heating engineers that have made it onto our shortlist of Elite Installers. Each one has been technically assessed and can demonstrate that they apply their knowledge to their installation practices. Our Elite Installers must only use boilers and controls from our shortlist of high-tech, high efficiency products and provide top-class customer service.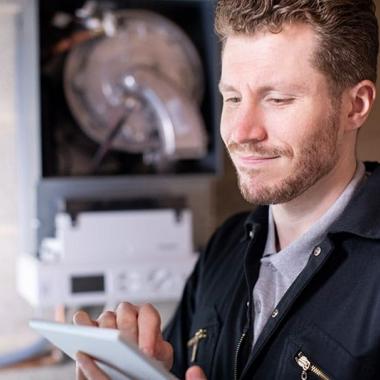 Our Elite Installers work to our higher installation standard
With the help of our Expert Panel, we are raising standards in the industry by making correct system design mandatory for our installations. We have devised a new higher standard - the Healthy Heating Standard - to ensure higher efficiencies and longer lifespans through 1) correct design methods and 2) short-listing the best boilers and heating controls based on impartial, technical assessment. Our Elite Installers promise to work to our standard.
Our Elite Installers can work to your budget
We recognise that budget may be a limiting factor for some of our customers, but this does not prevent our Elite Installers fitting to our standard. We have found low cost boilers that are light years ahead of most mid-range models and even some 'premium' models. When all of the budget is not blown on an expensive but technically average boiler, we can make affordable system adjustments to ensure higher efficiencies. What is important to remember is correct system setup is just as important and with the right installer this does not cost any extra.
HOW TO ACCESS OUR ELITE INSTALLERS
Our Elite Installers are available via our Hero Support service. Hero Support is the UK's first independent and managed installation service that prioritises correct heating system design and efficiency over fast-track boilers sales. We hand-hold consumers through the process of a new boiler and get it right for them.
ELITE INSTALLER CHARTER
Our commitments to you
Our network members pledge to meet four areas of excellence when undertaking your works
If correct system design is already your minimum standard, get in touch.
If you are ready to move up a level, we can help you start your journey.