Boiler Repair or Boiler Replacement?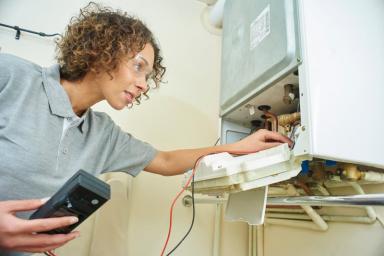 When are the circumstances right to repair your boiler? When should you consider boiler replacement?
In most instances we replace a boiler when it completely fails or when we are told repair is uneconomical or unpredictable, i.e. a replacement part or parts may not resolve the problem. These situations present one option; to replace. However it is not always so straight forward. Many of us have an old boiler that is still working well, so when should you continue to repair or replace? We guide you on repair or replacement in this insider guide. Need someone out to you? Find a local heating engineer via our network.
Overview of determining factors:
Reliability of your current boiler

either through age or poor design
Parts availability

when important parts are genuinely obsolete (they are often not!)
Home Improvements

other reasons to change to your boiler
Efficiency

Consider the reasons for replacement
Reliability
Very old boilers have very few parts to go wrong and in some ways this makes them reliable and often easy to repair. However they are likely to be around 60% efficient, by which we mean 40% of the heat produced goes straight out of the flue. A decision to replace may not be based on reliability, rather on efficiency.
Some boilers, even those manufactured in the last 10 years, have proved themselves to be enormously unreliable through poor design. In fact many boiler cover policies exclude them explicitly. Most take the decision to cut their losses and replace rather than continue with expensive and unreliable repairs.
Parts availability
Many of us have at one time received advice to replace, often from our boiler cover providers, on the basis that many parts are 'unavailable' or 'obsolete.' This advice may be imparted by an engineer during a call out to your boiler or in writing from your boiler cover provider.
Be warned, a letter that advises that "some parts are no longer available" may not necessarily signify the death knell for your boiler! Manufacturers discontinue non-essential parts such as body casing quite early on but continue to manufacturer replacement mechanical and electrical components such as gas valves, fans, printed circuit boards (PCBs), diverter valves and heat exchangers for some time. Ring the boiler manufacturer's technical helpline to find out what is being discontinued.
Home improvements
A natural point to upgrade your old boiler is when you have to change the location or boiler type due to a new kitchen, a new extension or adding bathrooms. You may wish to limp along with your old boiler until then!
Where parts are genuinely obsolete, a boiler cover provider may no longer attend call outs to that fault. However many will fit customer sourced parts which can be found on ebay and other second-hand sites. Repair or replace really depends on how long you wish to hang on to your old boiler and risk breakdown with a diminishing chance of repair.
Efficiency
Efficiency is not always a reason in itself to replace an old boiler, but in some cases where the boiler is only 60-70% efficiency it is a very good one (work out your boiler's efficiency with our Guide to Boiler Efficiency)
You need to consider three things:
Whilst modern condensing boilers show 'factory-tested' efficiencies of 89% or more, few achieve this for any significant period of time due to systematic oversizing of boilers (the average UK home needs just 6-8kW of heat at peak times but we regularly fit 18-24kW boilers) and no requirement to fit controls that decrease the boiler's output during off-peak periods (known as modulating controls). For more see our comprehensive guide: Why oversized boilers are bad for your bank balance and the planet.
How long will it take to recoup the cost of a new boiler? If you save £200 per year in energy bills and have no repairing liability under the new boiler warranty, then you may recoup the cost in a matter of years. however, the boiler must be sized correctly and paired with a compatible modulation control - for more see our Guide to Opentherm and other modulation controls
For those with green credentials, just consider this: retaining a working, albeit slightly inefficient boiler (compared to modern standards) will likely have a lower environmental impact than the environmental cost of manufacturing a new model, particularly in light of points 1 and 2.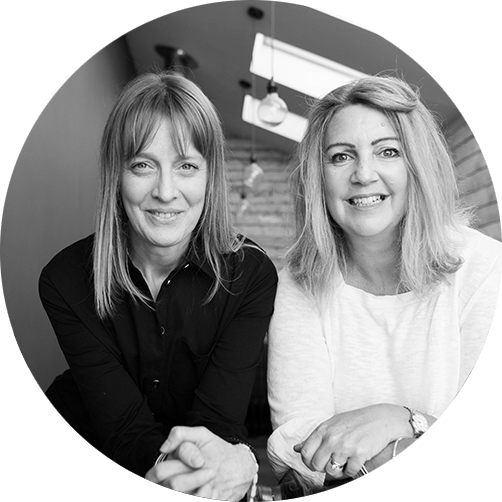 Hero Support
With our years of experience and research, we get you the best boiler package for an efficient, long-lasting boiler
Help 'hanging on' to your old boiler
You may have very good reasons to keep your old boiler working for just a little longer..
You are undertaking home improvements in the next 12 months which include moving the boiler or upgrading to a new boiler anyway
You cannot afford a new boiler this year
You are moving house and do not want the expense of a new boiler
Options for keeping it going:
Take out boiler cover for a monthly sum, it'll cost around £200 per annum (depending on the type of cover) and its cheaper than a boiler replacement. NB make sure your boiler is covered – some older/poorly designed models are excluded from boiler cover policies – read ourGuide to Boiler Cover Plans for more.
Research the main components of the boiler that are likely to go or have 'gone'. E.g. gas valves, fans, printed circuit boards (PCBs) diverter valves and heat exchangers. All parts have a manufacturer number and what is called a GC number. If the number is not on the part itself you will find it in the manufacturer's instructions, which you can find on line. If the manufacturer is still around, or has been bought out by another, you will likely be able to find out the boiler model or part number via their technical help line. If the part is no longer available via plumbers merchants such as Plumb Center, or Grahams, source the part via Ebay, which is very good for listing parts via their manufacturer part number or GC number.
Options for a cost effective replacement:
If it is a matter of affording a new boiler, rather than waiting for a strategic time to replace, then consider: