Hydrogen boilers or air source heat pumps?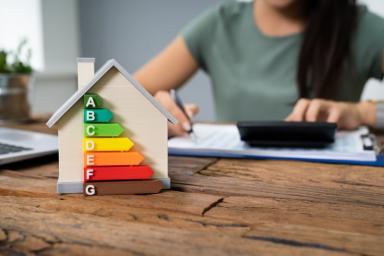 A consumer guide to the future of heating
For UK households, the next 5-30 years will be a transition to one of a mix of possible renewable heat sources including 'green gas' boilers (biomethane/hydrogen) and air source heat pumps. If you are buying a brand new home in the next 1-5 years, it is likely to have an air source heat pump already fitted.
What does this mean for the 22.5 million households on mains gas boilers? We explain these new technologies, when they are suitable, running costs and what it means for you, in our guide to the future of domestic heating.
What is driving the future of heating? Our net zero 2050 target.
The UK Government has set into law an ambitious target to reduce all greenhouse gases to zero by 2050. Greenhouses gases from UK homes account for 20% of all emissions, so this is an important area for improvement.
Finding low carbon heat sources will be crucial to decarbonising the existing housing stock, but there is not one single  technology that can replace gas and oil boilers.
Last year's Budget announcement included proposals to replace natural gas with low carbon sources, including hydrogen boilers, and Boris' Ten Point Plan has set a target for fitting 600,000 air source heat pumps per year by 2028. The answer is going to be a mix of technologies.
Industry battle lines
The domestic heating industry is already gearing up for the changes with two clear 'camps' – those that manufacture and fit gas boilers and those that manufacturer and fit air source heat pumps. There is a great deal of work going on behind the scenes to push each technology as the natural replacement to gas boilers.
Gas boiler manufacturers, whose businesses have boomed over the last 15 years, are trying to secure their long term future, whilst heat pump manufacturers, a technology in it's infancy in the UK, have been given a green light to be the main replacement for gas boilers and see a vast opportunity for the taking.
Team hydrogen vs Team heat pump
The reality is that heat pumps are not a silver bullet technology for UK households at the moment and hydrogen gas production is hugely complicated. We have reviewed the viability of both technologies and the implications for UK households.
Team Hydrogen
Existing gas boiler manufacturers are developing 'hydrogen ready' gas boilers; although they are still being tested. If successful and viable, a 100% hydrogen network could prove to be a mass solution for existing homes, which has clear benefits for everyone.
We have considered the overall impact of the changes on households, industry and energy supply infrastructure.
Consumer disruption score - low
Consumer impact could be very low. Households would experience little disruption to their supplies and their heating system (radiators etc) can remain in place. Hydrogen boilers should work in much the same way as gas boilers and would come in the same white box on the wall; as such they are about as close to a direct replacement as possible.
There will be a process of conversion and for the householder this will likely take the form of changing parts on an existing boiler to changing the boiler. The aim is to produce hydrogen ready boilers soon to aid the change over as the new network is rolled out and test sites are already operating to determine their feasibility.
At ground level, every property will require an initial survey to check the adequacy of existing pipework. Whilst hydrogen is still a gas, it is more prone to leaking and potentially more explosive. The speed of its roll out will also depend on the speed with which engineers can be trained.
Fuel costs impact score – unknown, but likely rising from current low levels
Whilst tests have found that 20-30% hydrogen can be mixed into our existing gas supplies and our existing boilers will still operate, it will require some infrastructure changes and an additional process to create the hydrogen. Overall the price for fossil fuels is likely to rise to level the playfield for decarbonised electricity.
For a full hydrogen network, all supplies will need to be upgraded at a significant cost to the national finances. Fuel prices will undoubtedly rise to recoup this investment.
Industry impact score - low/medium
The existing gas industry is well placed to adapt to hydrogen. By producing the same sort of wall-hung boiler product, boiler manufacturers ensure their long term survival without any significant changes to their manufacturing processes.
Existing Gas Safe registered engineers will apparently undertake a 'bolt-on' qualification as part of their Gas Safe registration rather than whole-sale retaining.
However it is not as simple as swapping one fuel out for another to solve endemic problems across the sector. The industry cannot treat hydrogen as a quick fix to the failings of the last 15 years. Condensing gas boilers rarely run at their A-rated efficiencies due to poor practices across the industry. This must be addressed as a priority before we swap one fuel out for another.
National cost - high
The main barriers to hydrogen is the cost of a brand new national network to replace the existing gas pipe supply network. This will come at some cost, financially and environmentally. It will also require hydrogen production on a huge scale. The 'carbon neutrality' of hydrogen depends on how it is generated and also requires carbon capture and storage to achieve its renewable status, all of which are not fully scoped out.
Projected take-up - low
The Committee for Climate Change's Sixth Carbon Budget anticipates that hydrogen boilers will only be present in around 11% of homes and only those homes located close to industrial hubs that use hydrogen for their processes (such as producing steel).
Team Air Source
Air source heat pumps on the other hand are an established and proven technology. They run on electricity and for every unit of electricity they use they generate 2-4 units of energy 'free' from the air.
As electricity increasingly comes from green sources (wind farms and biomass fuelled power stations) so they are considered an excellent solution to decarbonising our homes.
It is worth pointing out that one barrier that does not exist is the assertion that heat pumps are unsuitable for older properties. The Carbon Trust state that the average UK home needs just 6kW of heat on a very cold day. Heat pump outputs range between 3kW and 16kW so can comfortably heat most UK homes.
Consumer disruption score – medium
The impact on consumers is disruptive if the installation of a low temperature heat pump will require changing all our radiators for much larger units. However the levels of disruption for all households by way of increased insulation measures is unavoidable, so that a heat pump installation is simply par for the course.
If insulation is a success then we may not have to change our existing radiators, however the internal equipment is bigger than the compact combi boilers we have all got so used to. A large external unit plus a fridge-freezer sized internal unit means we may have to give up our airing cupboard to a cylinder once again.
High temperature heat pumps and hybrid heating pumps (combining a gas boiler and heat pump) are solutions that will not require us to change our radiators and the Committee for Climate Change view both as transition technologies on the way to better insulating our homes.
At present the cost of a heat pump without any significant government subsidy is 3 – 6 times that of a gas boiler. Currently households can claim around 50% back via the Renewable Heat Incentive over a 7 year period. This does a reasonable job of reducing the cost but it is still more than a new gas boiler,
Fuel costs impact score – unknown but likely rising from current low levels
At present, electricity costs 14.5p per kW hour compared with gas at around 3.5p per kW hour. However the running costs can be in line with gas boilers because of the proportion of free energy they generate (providing they are set up correctly).
To encourage more people onto greener fuels, the 2020 Budget states that the cost of fuel will reflect its level of carbon emissions, which will see electricity prices falling and fossil fuel prices rising.
Industry impact score - high
There are simply not enough trained heating engineers or air conditioning engineers to fit heat pumps at the scale needed. The roll out of heat pumps relies on up-skilling 100,000 domestic heating engineers and that is a huge undertaking made worse by the existing skills gap for condensing gas boilers.
The core problem is that 99% of installers are not trained in heating system design and this knowledge is vital to setting up heat pumps to run that their label efficiencies. 
Whilst gas boilers still work even when set up poorly and inefficiencies are disguised by cheap gas prices, heat pumps have a much smaller margin for error and get very expensive to run very quickly when the same casual approach to correct design and installation is applied.
National cost - high
The technology is not without its barriers however. Whilst they could run off the existing electricity grid, the existing grid would need significantly 'beefing-up' in order to run 22.5 million new heat pumps.
Projected take up - medium
According to the Committee for Climate Change's Sixth Carbon Budget, we will need to be fitting 1 million heat pumps a year by 2030 and deploying other transition heat sources such as hybrid systems. The overall outlook points towards decarbonised electricity as the key to decarbonising our homes,
Short term changes
In the short term it looks feasible that 20% of a hydrogen can be injected into exist supplies and most modern boilers will cope (tests are ongoing), but this would only reduce our greenhouse gases by 6-10%.
Heat pumps seem to be just a little further progressed in terms of rolling out in large numbers, so we must start up-skilling installers now and to a level that guarantees label efficiencies, not just meeting installation targets.
Where the government plans fall down is addressing the inefficiency of all heating systems. Condensing boilers became mandatory in 2005, but 15 years later very few operate at the efficiencies on the label (90% or more). Average efficiencies according to The Energy Saving Trust are closer to 80%. Many households can reduce their carbon footprint by making their existing gas boilers more efficient.
There are many reasons behind our failure to make condensing boilers condense (which is when they operate at their most efficient), but certainly boiler oversizing, incompatible smart controls that are not 'smart' and weak legislation are all in the mix. What is clear is that putting this right is not only an easy win, it's a cheap win. We are campaigning for these changes and have set out our recommendations in our Close The Gap Campaign.