Future Homes Standard | Making homes zero carbon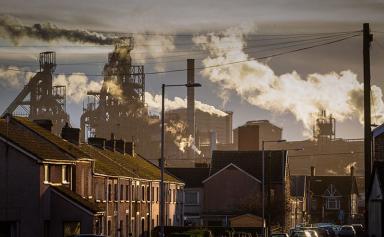 The Future Homes Standard is a welcome and long overdue replacement to the axed Low Carbon Homes initiative. The focus is on insulation, but the biggest and easiest gains derive from installing heating technologies correctly. With just a few changes the domestic heating industry can make a huge contribution, here is how.
 
Net Zero by 2050
The UK has set into law an ambitious target to reach net zero for all greenhouse gases by 2050. Homes account for 20% of greenhouse gas emissions in the UK, which makes domestic energy efficiency a fruitful area for improvement.
As a stepping stone to net zero, the UK Government have made a commitment to reduce carbon emissions by 75-80% for new build homes by 2025 (compared to the current Building Regulations) under its Future Homes Standard. This means no gas boilers in new homes by 2025.
As a mini stepping stone to 2025, the Government plans interim measures that introduce "a meaningful but achievable uplift to energy efficiency standards" to come in this year. Their consultation document for new build homes finished on 7th February and the retrofit consultation is expected to follow quickly.
Upgrading our housing stock
Short and long term, the Future Homes Standard focuses primarily on better insulation measures and future-proofing new homes for the installation of low carbon heating systems, for example correct radiator sizing.
Whilst a 'fabric-first' approach is the right one, reasonable standards already exist under Part L but they have been poorly enforced. According to the Committee for Climate Change (CCC), just 1% of new homes built in 2018 were A-rated. New build standards can be vastly improved with better monitoring and 'as-built' performance assessments, which form a key part of the new standards. Infrared imaging is surely a minimum.
The majority of work to be done however is retrofitting existing homes. Data generated from a decade of EPC survey results show that over 62% of all homes are rated D-G, but a fabric-first approach is disruptive and costly. If the Green Deal tells us anything, it is that homeowners are not willing to take on these works on for little or no benefit.
Future Homes Heating
The Future Homes Standard makes scant reference to gas boilers and heating controls other than to incorporate the current Boiler Plus regulations into the proposed uplift in energy efficiency standards, i.e. from 89.5% SEDBUK rating to 92% ErP.
In reality this means nothing. All new boilers have a SEDBUK rating of 89-90% and an ErP rating of 92%. Even those with an ErP of 93-94% still have a SEDBUK rating between 89-90%.
A little glimmer of hope comes in the form of limiting system design temperatures to 55 degrees or lower, which would improve efficiencies, but it does not state how this will be achieved.
The limits of Boiler Plus
If efficiency upgrades under the Future Homes Standard are restricted to Boiler Plus then we have nothing to feel optimistic about.
Had Boiler Plus been limited to compensation controls then the efficiency uplift would have been a meaningful 3-5%. Unfortunately the regulations were significantly weakened with the inclusion of packaged-up 'smart' on/off controls under 'automation and optimisation', which fall in to the 1% uplift category.
Boiler Plus also did nothing to simplify the quagmire that is the heating controls market. The roll out of compensation controls is severely limited by the incompatibility of some boilers brands with third party controls, such as Nest and Honeywell; limiting consumer choice and ramping up the nation's gas consumption.
Without a tightening and simplification of the controls market, it's difficult to see how 55 degree minimum flow rates will be achieved without restricting the design temperature in the factory. Such an extreme measure however would not deal with the skills and knowledge deficit for fitting these technologies.
Actual efficiencies
15 years after condensing boilers become mandatory the technology is still not widely understood. Likewise weather compensation is a long standing, proven method of efficient control but poor application has led to a bad reputation. The net result is we have condensing boilers that do not condense.
In 2009 The Energy Saving Trust reported on a 12 month field trial of 30 A-rated condensing combination boilers and 10 A-rated condensing regular boilers. With an average efficiency of 83% for combi boilers and 80.3% for heat-only boilers, the report concluded that "the in situ performance of the boilers is significantly less than the rated SEDBUK seasonal efficiency".
This does more than just raise questions over the integrity of boiler labelling for consumers. SEDBUK efficiencies are still used for EPC reports. For non-condensing boilers owners, an EPC report will recommend upgrading to a condensing boiler in order to move up an energy band.
Given that non-condensing boilers from 2000 onwards commonly had efficiencies of 78%, the actual energy saving/emissions reduction is likely to be a lot less, particularly once the environmental cost of the new boiler has been factored in.
Why our condensing boilers don't condense.
The late 1990s saw the development of the condensing boiler and 89-90% efficiencies under factory tested conditions (SEDBUK). This was a vast improvement on older boilers that could lose upto 40% of the heat they generated.
In order to 'condense' the temperature of the water back to the boiler must be 54 degrees or lower. In order to achieve 90% efficiencies, the temperature must be 45 degrees. In practice, routine oversizing, basic controls and unbalanced systems means that return temperatures are 60 degrees.
In 2011 the Carbon Trust reported on a field trial of 27 A-rated condensing system boilers. The research found that "a significant number of them [boilers] were found to be substantially over-sized for the properties in which they were fitted and this is believed to be common practice in the UK".
The report highlighted market failures that encouraged oversizing when it identified that "the average peak heat load of UK houses is around 6kW, but the size ratings of new boilers typically range from 10kW to 30kW".
But boiler oversizing is just one part of the problem. The sparse implementation of compensation controls and unbalanced radiators means that systems are left wide open to heat dumps from the boiler and it takes far too long for the boiler to reduce its output.
Untapped savings from heating efficiency
Within many parts of the domestic heating industry it is known that correctly sized boilers, modulating (aka compensation) controls and flow-setting radiator valves can comfortably shave 15-30% off our gas consumption for very little cost. For replacement boilers there is really no extra cost in getting this right and when we do get it right, our condensing boilers will condense.
How can the Future Homes Standard be better?
The good news is all of this can be fixed using existing available and affordable technologies. With just a little Government regulation it can be made simpler and easier to follow and with meaningful results. Heating systems will come closer to factory stated efficiencies and we can make genuine progress reducing our emissions now; not notional progress until such time as we all convert heat pumps.
1) Regulatory assistance
The Future Homes Standard needs to recognise that the only way to achieve factory rated efficiencies is to provide much tighter regulation on heating controls.
Minimising design temperatures is a fuzzy standard that will be difficult to police. The standards must specify how this will be achieved and restrict the controls market to compensation controls as a minimum. They are readily available and cost no more than on/off smart controls.
The Future Homes Standard must also require universal compatibility between all boilers and all heating controls. This gives us better consumer choice and clear guidance to installers on the standards to work to.
Finally the Future Homes Standard must require perfectly balanced systems with the use of flow setting or flow regulating TRVs. These cost little more than standard TRVs but improve efficiencies by up to 15%.
2) Labelling
Consumers need better guidance so they can engage with their heating systems just a little more to make better choices. Enhanced boiler labelling could inform and educate so that consumers push for higher efficiency standards, for example by:
Showing that boilers operate between range of heating outputs, rather than the highest output.
Explaining that the lower the minimum output the more efficiently the boiler can operate all year round.
Displaying a quick guide to heat requirements based on the size of the property, for example, "As a rough guide your property will need around: 1 bed - 4kW, 2 bed - 5kW, 3 bed - 6kW, 4 bed 8kW, 5 bed - 10kW. Your installer will need to make allowances for age and insulation via a heat loss survey"
Highlighting that radiators will be cooler with a compensation control, but this is not a sign that the boiler is not working.
Displaying domestic hot water in litres per minute. Large hot water outputs on labels or as part of the model name are confusing and lead us to believe we need big boilers for heating.
3) Monitoring and reporting
Actual efficiencies can only be obtained by requiring boiler manufacturers to provide consumers with the aggregated efficiency of their heating system. This could easily be achieved by monitoring return temperatures and providing a digital display on the front of the boiler.
This is powerful data that could also inform government, particularly as EPC efficiencies are wildly out and cannot therefore give an indication of true emissions reduction.
Digital monitoring could also be used as an incentive to installers to set the system up correctly. For example, extended boiler warranties for consumers are only available for boilers that operate over a benchmark efficiency over the year.
4) Installer training
Installer training is a must and budget must be used to tackle system design as this will improve efficiencies now and prepare for low carbon technologies.
Assuming the above is implemented, it is within the gift of the boiler manufacturers to assist with the roll out these practices via existing training courses. Most run 'accredited installer schemes' that inspire loyalty to their brand through training and support.
Future-proofing for 2025 and 2050
Our 2050 target relies on phasing in low carbon technologies, and rightly so, but there is much that can be done in the short term. Moreover, getting system design right will sharpen skill-sets, focus the industry on a clear singular course and pave the way for low carbon systems.
The Future Homes Standard has an opportunity to right all the wrongs of the past, and all the compromises in efficiency, in a single piece of well-designed legislation. It needs to be done right and done right now.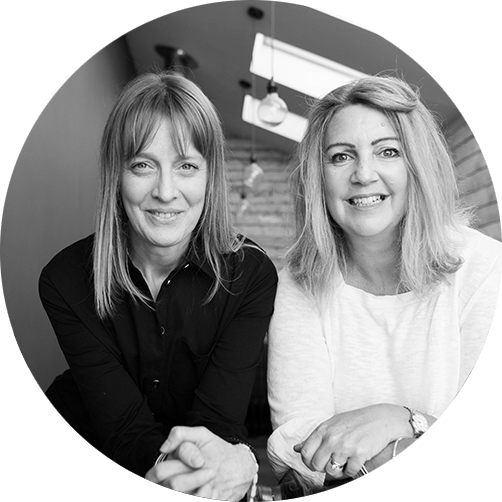 We get it right for you with Hero Support
With our years of experience and research, we get you the best boiler package for an efficient, long-lasting boiler
Electric boilers, 100% renewable potential
Electric boilers are a great option but only in the right circumstances. Run on green electricity tariffs they can also be 100% renewable.
Close The Gap Campaign
We are lobbying the UK Government for much higher standards in heating installation and system efficiency, read our proposals here.