£5k boiler upgrade grant for heat pumps – is it enough?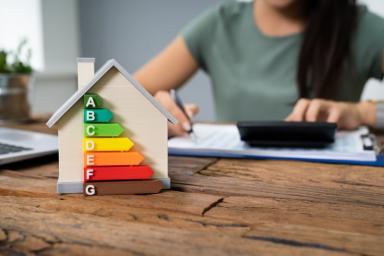 Government grants are necessary to encourage the take up of renewable heating technologies because they more expensive to install. But is £5k enough of an incentive for all households to switch based on current installation prices, running costs and equipment size? We explore the proposed funding for households and ask, it there a more workable approach to decarbonising energy use for all households on the way to net zero 2050?
Contents
The new £5k grant scheme
The current RHI grant scheme
Installation costs
Running costs and space requirements
Off-grid homes
The moral dilemma
A roadmap approach for all households
1) The new 5k grant
Boris Johnson is planning a £5,000 grant to encourage households to scrap their boilers and fit an air source heat pump, according to a report in The Times (14/08/21). The scheme will run from 1st April 2022 for three years. The announcement comes after Boris Johnson's objective to fit 600,000 heat pumps per annum by 2028 (10 Point Plan).
With a £400 million budget, it is expected that the money will fast track the installation of 60,000 heat pumps. It is hoped that prices for heat pumps will come down as demand increases so that a £5k grant will bring installation costs in line with that of a gas boiler.
2) The current RHI grant scheme
The current grant scheme, the Renewable Heat Incentive (RHI), is due to end on 31 March 2022. It offers households anywhere between a few thousand pounds up to £12,600 towards the cost of an air source heat pump. The amount of grant paid is based on the number of kilowatt hours (kWh) of energy a household is estimated to need (as stated in the property's Energy Performance Certificate (EPC)).
The larger the heat demand, the more grant available. However the installation cost also increases in line with the size of the heat pump. As a rough guide the RHI current pays around 40-70% of the upfront cost.
3) Installation costs
Heat pumps typically cost anywhere between £8 - £20k with the majority coming in around the £10-£14k mark. Whilst a £5k grant might encourage smaller households, or highly efficient new builds, to move to a heat pump, it will continue to fall short for most households with an average heat demand.
The argument offered is that the price of heat pumps will come down as more are manufactured in the UK and with increasing demand. With heat pump technology more than 40 years old, it is an evolved product and the current design has likely gone as far as it can. It remains unclear how UK manufacturers can reduce production costs, particularly as so many of our household appliances are imported from China because it is still cheaper than producing them here.
Labour and administration charges may come down as more installers enter the market, but the design and certification work needed, particularly for existing homes, is much greater and fully necessary if we are to have any kind of quality control. Only with software automation of processes will this get cheaper and quicker.
4) Running costs and space requirements
The installation cost however is only a small part of the picture. Space and running costs are significant barriers to take up. For existing homes it is never a case of swapping out the gas boiler for an air source heat pump. Internally a fridge-freezer sized space is needed and externally a unit the size of small desk must be sited, preferably south facing and away from the boundary to reduce noise for neighbours. NB those of us with combi boilers will also have to find space for a hot water cylinder once again.
Where there's a will, there's a way, as far as space is concerned and our experience is that it can always be done, but at a cost. The biggest barrier is often running cost. Mains gas currently costs less than 3p per kWh. Electric costs 25p per kWh. Even with an element of renewable heat, i.e. free heat from the air, the cost per kWh for a heat pump is generally between 5-9p per kWh.
In other words, even the most efficient systems will cost the same to run and the less efficient systems will more than double energy bills compared with main gas. NB with the right design and installer there is no reason why system efficiency shouldn't be on a par with a gas boiler, particularly as most gas boilers are oversized and run poorly.
Either way, for mains gas households this means paying a higher installation cost over a gas boiler, even with the grant, but not benefiting from any fuel savings to help payback the extra upfront cost.
5) Off-grid homes
The story is different for off-grid homes. Around 4 million homes in the UK are not connected to the gas grid. The majority have oil fired heating systems with the rest on bottled gas, electric heating, biomass boilers (wood fuel) or solid fuel (coal). Excluding flats, which are often on electric, these households tend to have more space and are already paying a higher cost for their fuel; anywhere between 5.5p – 18p per kWh. Depending on the cost of installation, and how efficiently the heat pump can run (radiator sizes do need to increase to achieve lower running costs), it can make good financial sense.
6) The moral dilemma
A thought that regularly crosses my mind is what is our moral duty to fit an air source heat pump when it does not make any sense to do so? Gas boilers have reduced in size over the years, freeing up space in our compact homes for extra storage, extra bedroom space or stairs to a loft conversion. Do households need to reverse that work, or build outside storage, to accommodate large pieces of equipment again?
Gas is also incredibly cheap to buy, such that even the most inefficient gas boilers do not ramp up fuel bills significantly. Should we give up a holiday to pay for higher running costs in order to reduce our carbon emissions? I do not have any answers and my view is that the decision is a personal one. A wholesale shift to a heat pump is a big ask for main gas households and with many sacrifices, but some feel strongly enough to do it. 
7) A roadmap for all households
But it should not be an either/or option. There are many ways to reduce carbon emissions and we regularly advice households on practical and affordable ways to do so, including just getting a condensing gas boiler to run at its label efficiency. For those who have not read my blogs or website, gas boilers are not A-rated out of the box. It is a huge industry failing that results in an energy waste that could heat Wales annually.
The journey to 2050 is a long one and what we do along the way counts. For most of us, fitting a heat pump is like trying to swallow our dinner in one go; an impossible ask that will be wholly rejected. Bite sized changes however, set out along a little road map, are acceptable, and in fact much desired. We all want to know how to 'do our bit' to reduce our carbon emissions and the truth is with the right help we can.
It is the help is that is missing the most in all this, not the financial aide. The heating industry is heavily biased with too many focused on fighting their corner, prioritising volume sales over sustainable business models and failing to put the consumer or the environment first. A cultural shift in how we work and what is important is what we need now, not just a financial sub that will - among its benefits - inspire more heavy sales tactics from companies that do not understand the technology or care whether it works properly.
The help we offer is focused on helping all households to decarbonise their homes and often just in small ways, but ways that start today, not some future date as we wait for the technology to be smaller/more affordable/cheaper to run. We also help households in a great position for a heat pump to make that transition and get the full benefit of the technology, i.e. make sure it is designed to run efficiently.
In short, there is no one-size fits all solution, but there are road maps that get us all to the same point; reducing carbon along the way. Heat pumps can the right option for many households but they are not a silver bullet. We need lots of every kind of renewable technology.
Such a patchwork approach means that households need to be 'triaged' on what is right for them first, before being subjected to inappropriate sales visits that hail heat pumps as a 'wonderland' (as one of our customers put it). Renewable technology cannot be allowed to turn into a PPE style gold rush, it is simply too important not to get this right.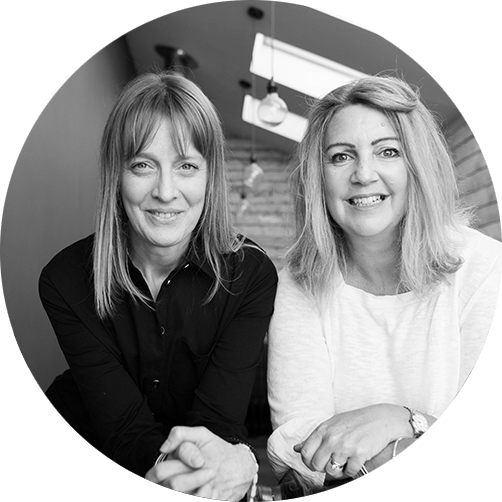 Need a roadmap for your home?
Our impartial 1-2-1 service is helping households decarbonise now
Why condensing boilers do not condense
Condensing gas boilers have been mandatory since 2005. Hailed as a great leap forward in efficiency, they rarely reach their efficiency potential. We explain why.
What will replace gas boilers in the future?
A recent energy white paper proposed for gas boilers to be phased out by mid-2030s and 2025 in new build homes. We explore what will replace them.